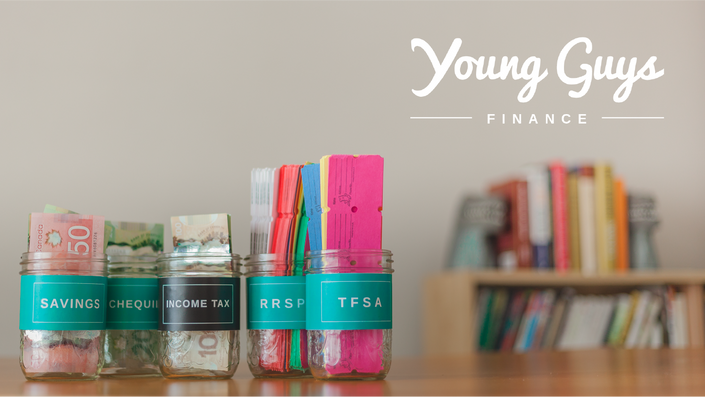 Personal Finance Bootcamp
The First Video Course for Young Canadians to Master the Essentials of Personal Finance, in just ONE WEEKEND 💰
Through our Personal Finance Bootcamp, you'll finally be able to maintain a budget, reap the most benefit off your credit card, build an emergency fund, pay off your debts, and manage your investments like a pro, knowing your money is growing in the background.
---
Hey. Justin here.
We've been sharing our content through short videos on YouTube for a while now, and a lot of you have been giving us great comments and support.
---

---

---

---
But as we kept reading, we noticed a trend:
---

---

---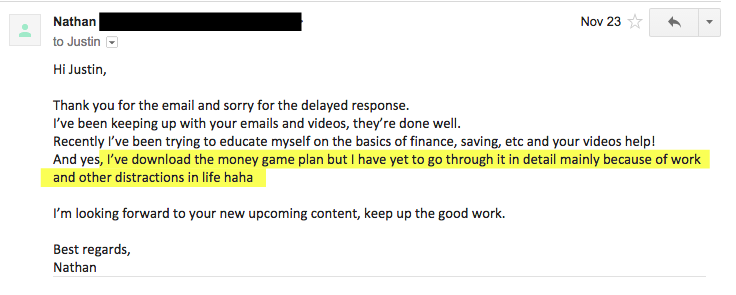 We found that most people in general push things back, waiting for the 'perfect time' to learn something.
The perfect time is now. 2020 is here, are you going to let another year fly by until you buckle down again and decide to learn how to manage your money?
A lot of us wait for the stars to align before we start to do something. Whether it's meticulously selecting the best camera body, lens, bag, tripod, and straps before taking a single photo, or waiting for all the episodes of the latest Game of Thrones season to premiere before sitting on your couch to binge watch the whole series.
Well, we get you, so this is why we created this brand new course. Our complete personal finance video bootcamp is here, waiting for you.
The Personal Finance Bootcamp is a proven system that you can sit through in ONE WEEKEND, and get a grasp on the essentials of personal finance that will benefit you for a lifetime.
Join Today and You'll Get LIFETIME Access to:
Expanded content on previous videos, with transcripts, additional notes, and worksheets - We've beefed up our original YouTube videos with more tips and lessons. You'll get access to our thoughts that we couldn't fit in the public videos.
Over 15 NEW videos that dig deeper into the concepts - We've added a ton of new content to help deepen your personal finance knowledge. Topics like the fastest way to pay down debt, how to actually buy index funds online (we'll give you a walkthrough), and how to rebalance your investments at the end of the year.
Fool-proof tools to make your financial journey less tedious - Including our Money Gameplan and Investing Rebalancing Spreadsheet, the only tool you'll need to manage your investment portfolios once a year.
Access to a community of students just like you - For each lesson, you can share your money tips, problems, and lessons with other students.
Take Control of Your Finances Now!

What Separates Our Students From the Rest?


They don't sit in front of the TV all day watching the stock market
They don't panic when the news calls for a 'stock market turmoil' and sell everything that they own to prevent 'losing more'
They have a plan and know how much money they will save in six months, one year, and even 5 years down the road
They know how to optimize their spending to get things for free that other people need to pay for
And most importantly, they follow a systematic approach to allocating and investing their money
This is why our students are able to get their first home, treat their friends to drinks, and splurge on things that really matter to them. All while other people are cutting back on coffee, following tactic after tactic to be 'frugal', and counting their pennies.
---

Just By Using Tips From Our Videos, Here's What We've Done:



Using my Money Gameplan to better understand my spending habits to get snapshot of the entire year.
---

Maximizing the side benefits I get from my everyday spending. (Accumulated 79,776 reward points (~$800 worth of travel) in one year).
---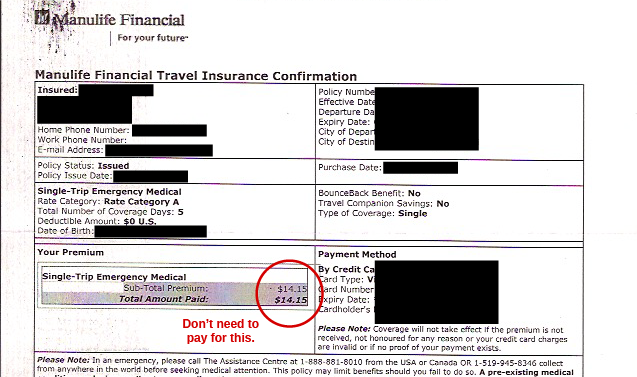 Knowing the benefits that are provided by my credit card and avoiding paying for things that I am already covered for.
---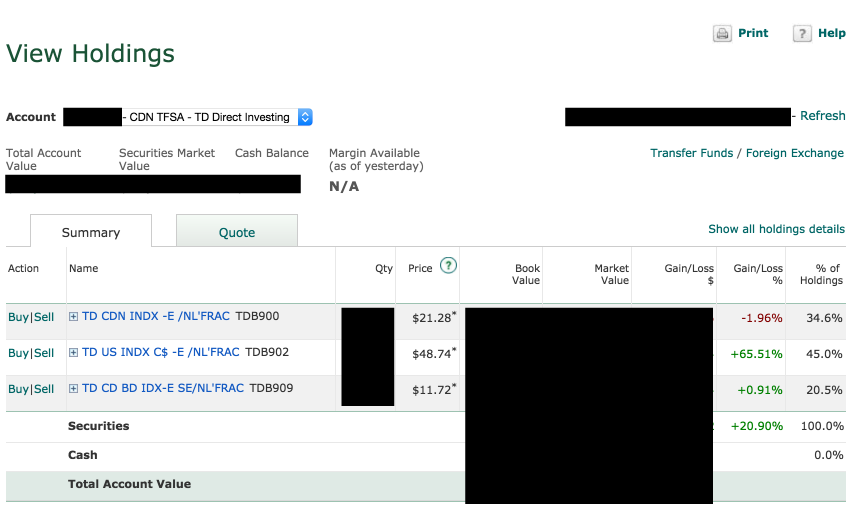 Finding peace of mind over my diversified investment portfolio, compared to cherry-picking which individual stocks would be profitable.

---

Other Ways to Learn About Personal Finance


If you're looking for other ways to dive into the labyrinth of personal finance, here are some other options:
Buying Personal Finance Books from Chapters or Amazon - There are thousands of books to choose from, so we hope you pick the right ones! Books are a great resource, but maybe you don't want to pick up a 300 page book of compound interest graphs and tables. We are geeks and have already read those books, and we packed the best tidbits from them in our videos.
Signing Up for a Local 'Personal Finance' Workshop - You can give up a weekend and haul your butt to a high school classroom early in the morning to learn about saving, spending, and maybe investing. We'd prefer that you learn from the comfort of your own home, and with lifetime access, you can rewatch any video, participate in the community chat, or e-mail us directly if you don't fully understand something.
Talking to Your Financial Advisor at the Bank - If you've watched our videos, you'll know that most financial advisors do not have your interests in mind when it comes to investing. Make an appointment with them and you'll likely be sold a high management expense ratio (MER) mutual fund. Just by lowering your fund's MER from 2% to 1% will save $100 per year if your portfolio is $10,000. With this course, just pay once, and you have access to our site for life.
Your Instructor
Justin, Shun, and Irvin are the creators of Young Guys Finance. We've watched the old guys in suits, and read every book on personal finance.
Our newsletter is delivered to 1,300 students, and our YouTube channel has served over 135,000 views to 5,500 subscribers.
30-Day Money-Back Guarantee


We guarantee that by taking this course, you will have more peace of mind and control over your financial situation. You will have a better grasp over your money and be able to make better financial decisions. This is a tough egg to crack, although we've simplified the process as much as possible. But you still have to do the work.
We encourage you to take the entire course. Put our concepts to the test. If it works, we'll be thrilled, and your life will be changed.
If you're not happy with the course, send us an e-mail at ANY TIME during the 30 days and show us you're doing the worksheets and not getting results. We'll refund the entire amount you paid for the course.
---

Lifetime Access to Updates and New Content


We really mean it when we say lifetime access. Over time, some concepts will get old and outdated, and we'll be there to make any changes or clear up any topics. You will not have to pay any extra to get access to these updates!
We hate it when we try to buy an online course or product, only to get bombarded with upsells, cross promotions, and bundles for extra $$. You won't find that here. Today, you only pay once (the motto, YOPO?), and you'll get access for life.
We've taught a lot of what we know up until this point. The rest is up to you.